Don't be scared of the cold… For Christmas we invite you to East Sussex between the white chalk and the white snow.
A huge horse.
East Sussex, in south-east England, was an amazing discovery: white cliffs falling into blue crystal water, a clear sky and a vibrant landscape.
Litlington is a small, little town located in the Cuckmere Valley and it is famous for a huge, white horse made by digging the chalk out of the hills. Around the UK you will be able to see only a few others like this, and because the shapes are big, they are  therefore visible from far away.
Right in front of Litlington you can see our white horse, made in the 1836 and recently renovated. https://en.wikipedia.org/wiki/Litlington,_East_Sussex
The cottage.
We stopped in Litlington for a few nights, "in a cozy cottage in the English countryside…" For sure these words remind you of books, paintings and movies. Maybe it reminds you of the movie "The Holiday" a quite recent film located also in a small village in the English countryside as is our little Litlington where the Californian girl Amanda Wood (Cameron Diaz) ends up a few days before Christmas. Amanda arrives with the cab just in front of a cottage in Surrey, falling into the fresh snow because she wearing heels.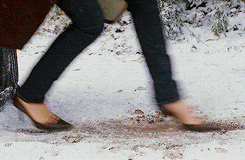 Our cozy nest was instead Barney's Cottage – for more information follow the link on airbnb  https://abnb.me/p9BW1MkUyS –  and fortunately I didn't sink into the snow with my heels, also because I have visited this place with a mild temperature, in the end of Summer!
For Breakfast we found this hidden spot with a little garden: Saltmarsh Cafè & Rooms – Exceat Farm, Seven Sisters Country Park, E Dean Rd, Seaford BN25 4AD, UK – http://www.saltmarshfarmhouse.co.uk/  the brownie and my huge cappuccino were absolutely delicious.
Bodiam Castle,
Bodiam, Robertsbridge TN32 5UA, UK
Our trip and post end with this Medieval beauty. The Bodiam Castle is located in the Robertsbridge area and it has a long story going back to the 1385, when Sir Edward Dalyngrigge decided to built it. In those years the War of 100 years was shaking England and probably the Castle was serving the need of protecting that part of England from the French enemy.
The Dalyngrigge family later on had extinguished and the Castle saw other owners and other wars.
I let you discover the rest of the story if you're interested, but let me say this castle, that  looks like a big island as it is surrounded by a moat, is now the property of the National Trust.
Once upon a time the castle served as defense against hostile enemies, now it shows itself in a friendly way especially to kids: no ghosts are living here but a dragon peeps his head out  from a window every now and again. The story of Bodiam is shown in a video shot-in a fairy-tale fashion, in the rooms of the castle a lady reads tales to the kids.
If you are planning to visit it during this Christmas holiday follow the link: https://www.nationaltrust.org.uk/bodiam-castle/features/a-winter-visit-to-bodiam-castle.
And Merry Christmas
Words: Berenice Dentis
Photography: Sara Ballarin